Archive for September, 2011

Today was my first full day on the ARU (Acute Rehab Unit)! It wasn't like a "regular" rehab day as it was evals (evaluations). I woke up very early and waited eagerly for a few hours while waiting til 11am when my PT (Physical Therapy) eval would begin. I was quite excited to see, C*, an old favorite from last June. I really enjoyed working with her a few months ago and was quite eager to show her what I could now do. With all the IV's and tubes it took like 10 minutes to just sort everything out!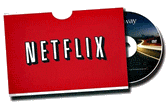 These are some of my top picks of shows to catch up on before their season premiers! Almost all of these are for teens and adults as there are not many current family friendly tv shows currently available on Netflix that I like and are returning this season. (NOTICE of Disclosure: I've given my recommendation as to what age groups I feel each title is appropriate for, this is my opinion only and parents should review the ratings and make decisions that they feel is best for their family)

I love my little sister. While we are sisters by birth, we are friends by choice. I had always hoped that since we are nearly 10 years apart that by the time she neared 20 years old that a lot of the petty sibling rivalry would go away and it has! We have become extremely close throughout the last couple years as we have had to go through (and are still going through) some very difficult and trying times.

Thank you for your kind comments! My main leg reconstruction surgery seemed to go well. Still waiting on pathology to make sure there isn't infection hiding somewhere inside. I've actually been up 'walking' several times albeit with a straight leg, but its still WALKING. Right now, my main complaints/problems are lots of pain, nausea, and itching (under the full leg cast that I'd be stuck in for at least another 2-3 weeks.
I should now be starting my recovery from surgery by the time this is scheduled to post. After having my second port-a-cath removed, I had to have a PICC line (see Part 1) for information about PICCs) placed in order to receive 6 weeks of IV antibiotics. This was the first time I had, had a PICC placed by a PICC nurse and found that this was definitely the better route to go. Since I could continue to administer the IV antibiotics at home, I only had to stay in the hospital for 10 days, which was by far my shortest stay! Picture is of my favorite type of PICC a Bard Solo Double Lumen Power PICC