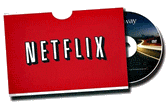 These are some of my top picks of shows to catch up on before their season premiers! Almost all of these are for teens and adults as there are not many current family friendly tv shows currently available on Netflix that I like and are returning this season. (NOTICE of Disclosure: I've given my recommendation as to what age groups I feel each title is appropriate for, this is my opinion only and parents should review the ratings and make decisions that they feel is best for their family)

10. Pawn Stars – (teens and older) A good friend of mine (and former college roommate) and I both like this show. I think it's just so interesting to see (and learn the history of) such an incredible amount of diversity of items that are brought into the shop. And the characters that run the shop are just fun to watch. There is often a bit of cursing which is why I rated this as teens and older. Though I sometimes wonder WHY would someone sell items with such  historical significance!

9. Grey's Anatomy – (adults only) I liked Grey's much better the first few years than I do now. To me it has turned much more into a soap opera and less about the medical maladies. I did get to meet Patrick Dempsey once just after the series started when he came to the hospital back before the series had taken off.

8. Glee – (older teens and older) The thing about Glee is that while I know there are many younger children watching the show, I really do not feel the dialogue or topics are appropriate for young children or even for pre-teens. I do, however, very much like the musical numbers especially the mash up songs. I am torn with Glee because of what I feel is inappropriate for younger teens and children and how amazing their full scale/all out musical numbers. What is your impression of Glee?

7. Make It or Break It – (teens and older) I did gymnastics for years and competed all throughout high school and then coached for years afterwards. So its safe to say that I LOVE gymnastics. I do enjoy the show but could do without all the teen drama and angst. I understand that some is needed in such shows, but wish they would focus more on the gymnastics than they did during season 2. **Note: I am unable to find solid information as to whether there will be a season 3 or not**

6. Wizards Of Waverly Place – (family friendly) Who doesn't want to be a wizard with magical powers? This is very cute show made and aired on the Disney Channel. While Alex, played by Selena Gomez, loves to get into mischief she does truly care about her siblings and best friend Harper (Jennifer Stone). Alex and her two brothers (one older played by David Henrie and one younger played by Jake T. Austin) are in competition against each other to see who will be the family wizard and able to keep their powers into adulthood. This series is good clean fun for the whole family.

5. Merlin – (teens and older) Colin Morgan (who also plays Sherlock Holmes in Sherlock)  stars as the title character in this British show is based on the legend of King Arthur. I'm still in the process of watching the series and have not finished it, we met Merlin and Arthur while they are both teenagers and before Arthur is King. I think by joining their adventures while they are teens we get to see how they are shaped into the adult legends that we know. This series is fun and imaginative.

4. American Pickers – (family friendly) Also airs on the History Channel and follows Mike Wolfe and Frank Fritz and they crisscross the back roads of (mostly) the Mid-West, South, and Eastern U.S. They stop at previously arranged and spontaneous stops trying to buy what most of us would call 'junk' the more rust and dirt something has the more interested in it they are! My sister also likes this show and we both find it interesting to see what they'll find this time. While they are out travelling Danielle Colby-Cushman (fondly called Dani) stays back at their shop, Antique Archology, and tracks down leads for them.

3. Doc Martin – (teens and older) If you like House, then you will likely also like Doc Martin (played by Martin Clunes) who is also a brilliant physician, but unlike Dr. House, Dr. Martin isn't a self-serving jerk. Dr. Martin like Dr. House has some quirks namely a fear of blood! And when this series starts he is a surgeon! There are plenty of quirky characters in Doc Martin in the quaint seaside town of Portwenn where EVERYONE knows everyone else and nothing stays private for long.

2. In Plain Sight – (pre-teens and older) I really like the original series on the USA Network. I find that their shows are (in general) good clean fun. Unlike so many other shows on tv today, USA original shows do not have excessive sexual overtones nor are they excessively gory and violent. My sister and I enjoy watching U.S. Marshalls Mary and Marshall try to keep their witness protected and out of trouble. I just wish the seasons were longer!

1. Psych – (pre-teens and older) Another of USA Network's great original shows. Psych is currently their longest running show and follows fake psychic Shawn Spencer (James Roday) and his best friend Burton 'Gus' Guster (Dulé Hill) as they solve cases before the police. Every episode starts with young Shawn and Gus usually getting caught by Shawn's father, Henry Spencer (Corbin Bernsen), in some type of mischief and seeing Shawn tested in his observational skills that relate to the episode. 
What are shows are you most looking forward to watching as the start of season premiers quickly approaches?
~Jaclyn~
2 Responses to "
My Top 10 Picks on Netflix: Catch Up Before The Season Premiers!
"